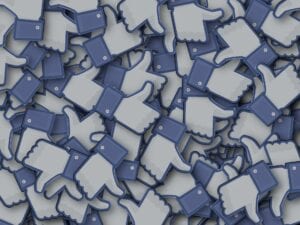 Although you may think your online reputation is pretty great—and so do your inner circle—did you know that your brand's reputation is constantly shifting and being redefined by every comment, post, and review you receive?
Clients are different from family and friends. The first time that they discover your business, they will be influenced by what others are saying about you online.
To keep your customers coming back, it's time to be proactive in managing your reputation. We recommend that you start first by working to improve the reviews you are currently receiving online.
Here are four steps you can take to bolster the star power of your business.
1. Monitor your online presence
You can gain valuable feedback and ensure your customers' voices are heard by keeping an eye on what people are saying about your brand. To monitor them all, however, could be like fighting a losing battle.
Fortunately, there are tools to help!
Easily view any conversation regarding your brand on the Internet, anywhere in the world, and see meaningful statistics about your online reputation with our holistic Reputation Management tool.
Your online ranking can be tracked, managed, and improved by a good media monitoring tool, saving you and your business a lot of time and money.
2. Design an online review strategy
How often do you send the same generic message to each reviewer, copied and pasted from a document? An online reputation management tool provides the flexibility and freedom to automatically fill in a response template with custom verbiage personalized for each reviewer.
Let's face it, most people do not leave reviews unless they have a strong grievance about a business's product or service. You should use campaigns to reach out to your delighted clients and get feedback, so those searching for your brand can see the full picture.
3. Consistently deliver on what you promise
You need excellent customer service and consistent messaging to maintain your brand's reputation. Make sure that your return policy and customer satisfaction guarantees are clearly outlined and make improvements where clarity may be lacking. These small tweaks enable you to always be putting your best foot forward as a business your customers can trust.
4. Study your competition
Smart people learn from mistakes, geniuses from watching others. Research the tricks and strategies your competitors are using and learn from what's working and what isn't to help improve your own reputation strategy.
If you're running your own business, establishing a strong online reputation can be a daunting task. At WolfCycle, we cut out the complexities and help you get a presence online faster. See how we can help your business grow by visiting our website today.